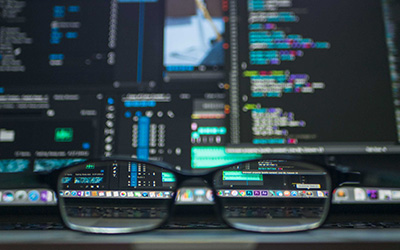 Evidence-Based Care Planning
Backed by Data
Using advanced statistics and predictive modeling algorithms that analyze and grade the interventions used during care.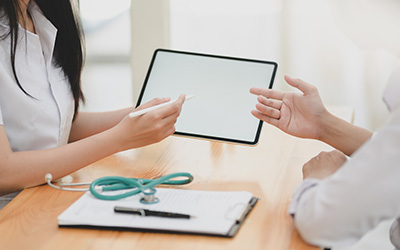 Improve ADL Outcomes
Top 10 Outcome Ranked Interventions
Only interventions with ADL outcomes ranking higher than 60% and have been utilized more than 10 times make it to the recommended list of interventions.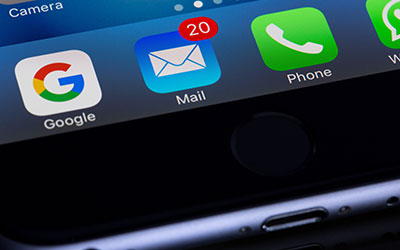 Delivered Right To Your Email
Easy as 1-2-3-4
Just send an email with a subject line that contains:
1. Patient's start of care ADL score (0-30)
2. Clinical Group (A-L)
3. Age
4. Agency assigned pin
Ready to Subscribe? Lets Go
Add confidence and consistancy to your care planning
Setting up your agency to receive ORIB™ Reports is very easy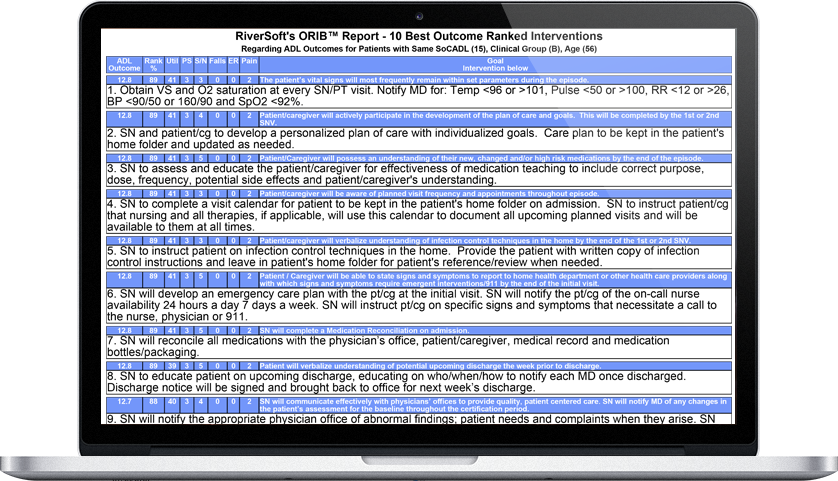 Set up Agency
Give RiverSoft a call at 321.914.0726 and your agency will be assigned an email address to that your care givers will send their requests for ORIB™ reports.
Send an Email
Send an email with a subject line that contains:
- Patient's Start of Care ADL Score (0-30)
- Clinical Group (A-L)
- Age
- Agency assigned pin
Example: Subject: 15, H, 65, 1234
Check Your Inbox
In just a few moments, your ORIB™ Report will arrive in your inbox for you to use in your care planning.
ORIB™ Report Explained
Take a look at all the information this report gives you.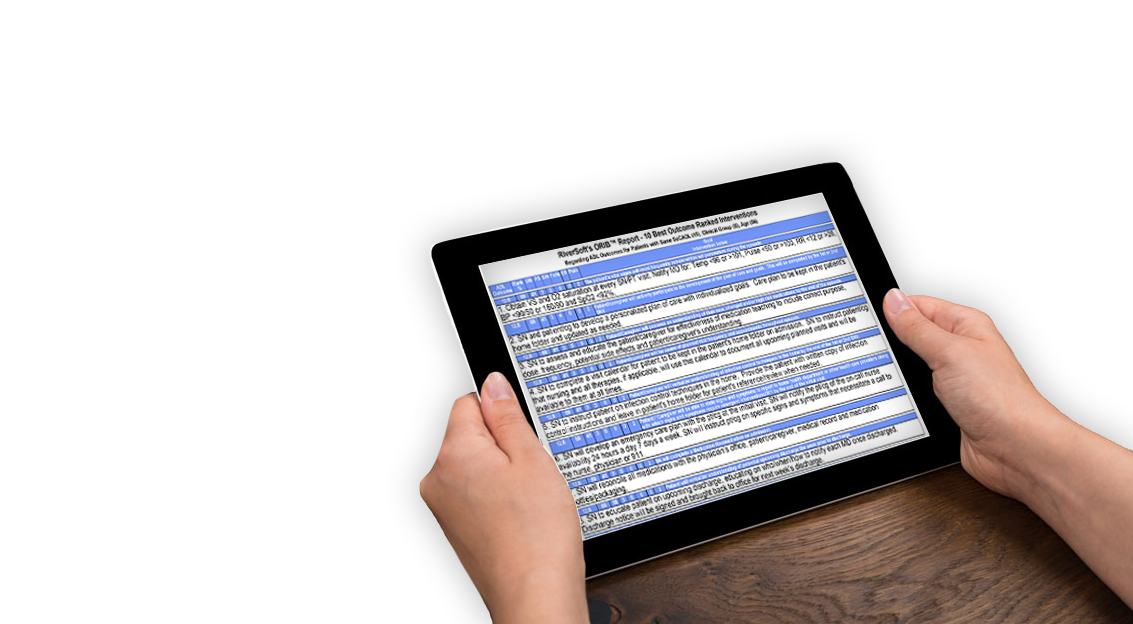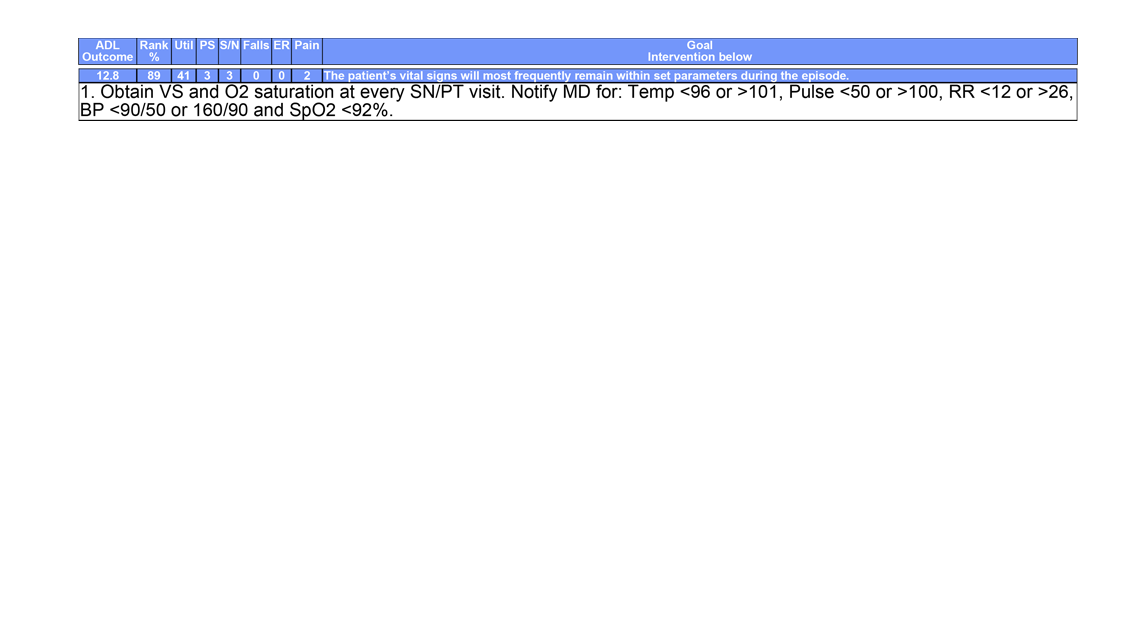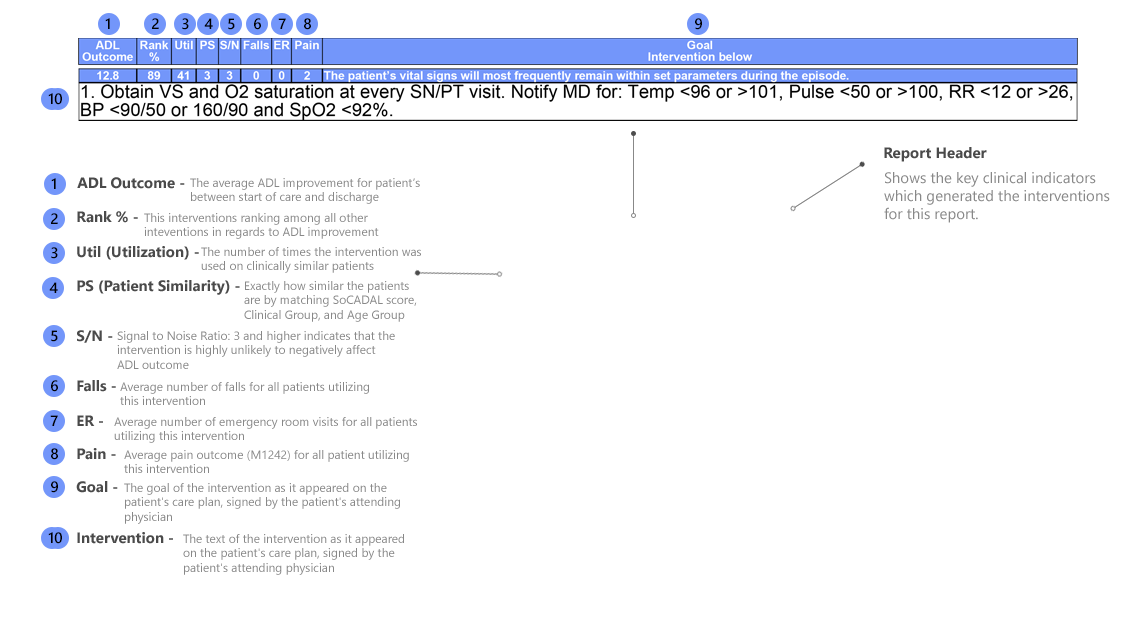 Add CONFIDENCE & Consistency to your Patient Care Plans.
Evidence-Based Car Planning
Improve Patient Confidence
Improved Caregiver Confidence
Easily Integrates into Agency QAPI Program
Improve Agency CMS Rating
Improve Agency Confidence
Achieve Powerful Results by Listening to The Data
Driven by RiverSoft's proprietary tool called the Outcome Ranked Interventions Factory.
RiverSoft's proprietary Outcome Ranked Interventions Factory collects OASIS data from our patient network and identifies pathways that resulted in desired outcomes. We then process that data model with our proprietary algorithm to produce our statistical best of the best list.
Not every intervention will make it on the ORIB™ Report. In fact, only interventions with ADL outcomes in the top 60% and have been utilized more than 10 times will even make the initial cut.
Fewer than 6% of all interventions make the final list of Outcome Ranked Interventions.
Ready to Subscribe? Start here