We fix the problems that you are facing. Let us know the issue, we will solve it for you. Fast!
Schedule A Free Demo
MULTIPLE PAYER SUPPORT Including Hospice & Medicare Part B
We guarantee it! RiverSoft has billing features with ALL payers and is 100% compliant with all state and federal regulations.
Un-billed Services Report
With a click of a button, a report is generated that shows what claims have not been billed and why.
PROPRIETARY CLINICAL PATHWAYS
RiverSoft pathways streamlines EMR entry and promotes high quality charting and perfect claims.
Clean EMR
Hundreds of built-in clinical consistency checks keep you ready for audit.
Customized Solution for your Agency
No out of the box solution can know all the ways that your agency is run. We take the time to customize our solution to your unique agency needs.
Perfect Claims
We know your payers and what they require. We know the state and federal regulations. We verify that care plans are followed. That equals Perfect Claims.
Testimonials
Check out this recent client Review
"I highly recommend Riversoft to any home care agency that is looking for a software partner that earns your business every day, from the implementation process through the day to day functionality. Their support response time is excellent. It is my opinion; the strength of the system is the billing and compliance flexibility. Our agency bills over 138 different payers and Riversoft is able to adapt to all of them. Clinically our field staff feels it helps them be effective and remain compliant. Skip and his team are always available to discuss how the system is functioning and ponder new ideas for the system. I have been burned by software vendors in the past that promise everything, lock you in to a contract and then fail to deliver leaving you committed to a dysfunctional system. Riversoft's "No Contracts!" is unheard of in the software world and demonstrates their confidence in continuing to earn your business after the sales process. They put their money where their mouth is and that is priceless."
We fix the problems that you are facing. Let us know the issue, we will solve it for you. Fast!
Schedule A Free Demo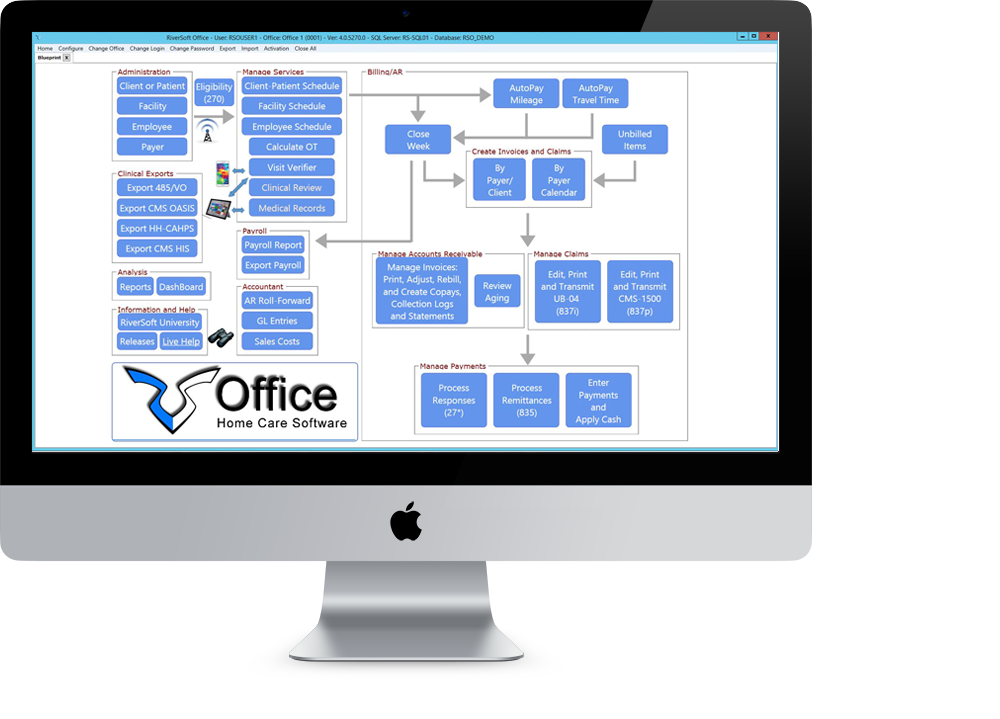 RiverSoft Office
Our main screen is your blueprint for success.
RiverSoft Office is designed for every role in your agency.
Features are turned on or off depending on job role.
Clean electronic medical records, perfect claims, concierge level support.
RiverSoft Mobile
Pathway Driven Electronic Medical records
Nursing note can be entered in less than 3 minutes.
Hundreds of different notes available.
Each note is agency configurable.
Pathway driven interventions and goals.
Every caregiver has complete access to their patient's EMR.
Hundreds of built-in clinical consistency checks.
Diagnoses coding is a built-in RiverSoft service!.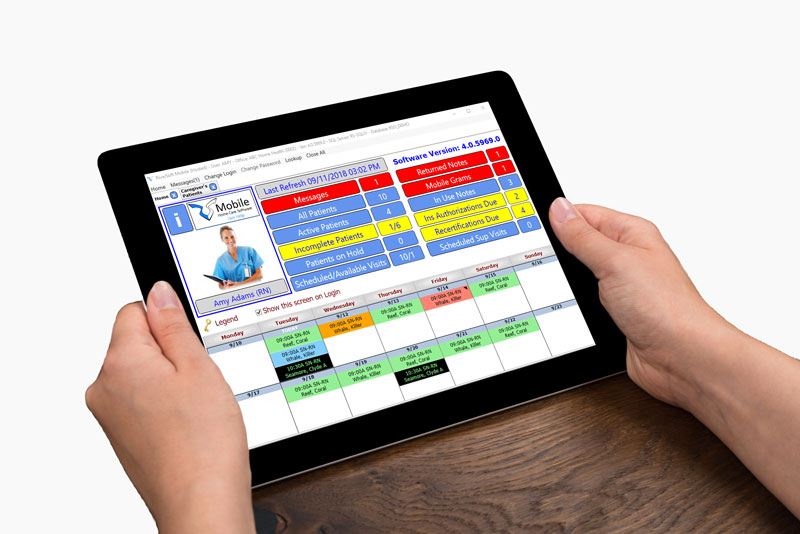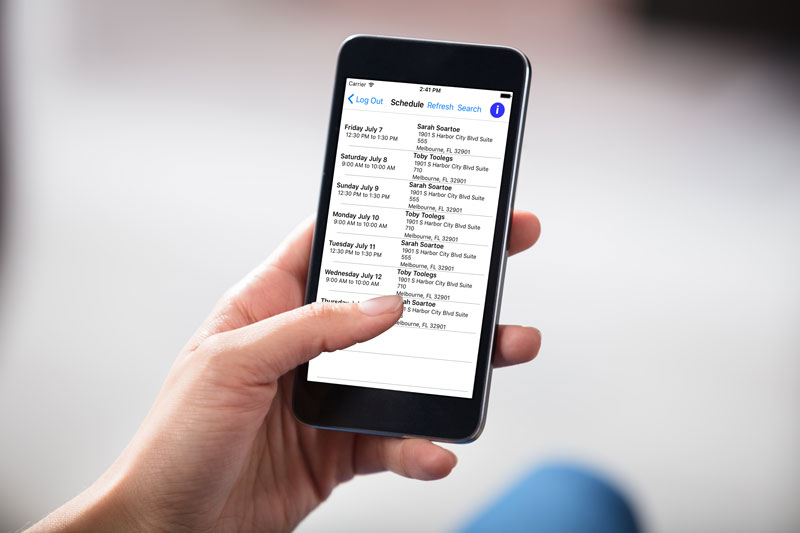 ELVIS Smartphone App
E

lectronically

L

ocated

V

isit

I

nformation

S

ystem.
Easily complete patient's Aide tasks, gather vitals, and capture patient signature.
Arrival and departure is GPS time and location stamped.
Office schedule is automatically verified instantly on departure.
Works on iPhone and Android.